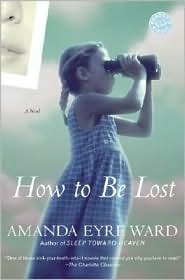 From the author of the celebrated Sleep Toward Heaven comes a novel of love and secrets. To their neighbors in suburban Holt, New York, the Winters family has it all: a grand home, a trio of radiant daughters, and a sense that they are safe in their affluent corner of America. But when five-year-old Ellie disappears, the fault lines within the Winters family are exposed. Joseph, once a successful businessman, succumbs to his demons. Isabelle retreats into memories of her debutante days in Savannah, Georgia. And Ellie's bereft sisters grow apart: Madeline reluctantly stays home, while Caroline runs away.
Fifteen years later, Caroline, now a New Orleans cocktail waitress, sees a photograph of a woman in People Magazine. Convinced that it is Ellie all grown up, Caroline embarks on a search for her missing sister, armed with Xerox copies of the photograph, an amateur detective guide, and a cooler of Dixie beer. As Caroline travels through the New Mexico desert, the mountains of Colorado, and the smoky underworld of Montana, she devotes herself to salvaging her broken family.
With dark humor and gorgeous prose, Amanda Eyre Ward brings us a spellbinding novel about the stories we are given, and the stories we embrace.
We meet on the 3rd Tuesday evening of each month to discuss the chosen title.  We always welcome new folks.  Please stop by and give us a try.  Ask for a copy of the book of the month at the front desk. 
This month's meeting is Tuesday, January 18th, from 6-7pm.